The new KM book should still be available at the PLA
gift shop
.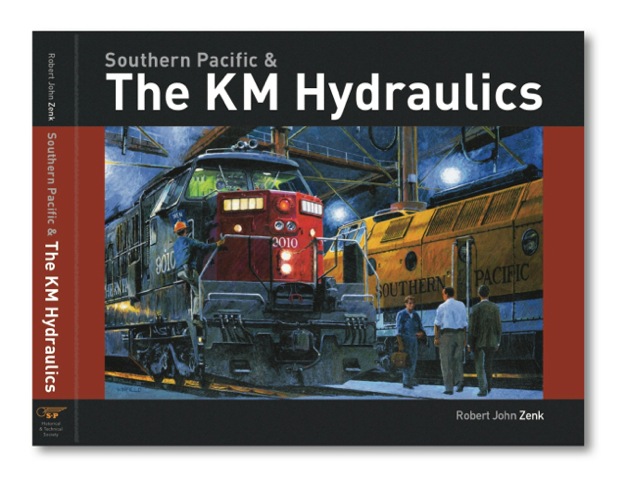 The author is PLA volunteer and SP 9010 crew member Bob Zenk. Bob has worked with original KM and SP materials, firsthand accounts, and the deep mechanical and technical information uncovered through restoration work on SP 9010. The book contains dozens of full-page images, many previously unpublished, and includes a detailed history of each of SP's twenty-one KM hydraulics from builder's floor to scrapyard.

304 pages hardcover, landscape format (8.5" tall by 10.5" wide)
380 B&W and color photos
35 equipment and component drawings or illustrations
85 photos full-page or single-page


The book's research has been enriched by former KM staffers and veterans of Sacramento Shops, and by the contributions of noted KM historians, including hearty support from Joseph A. Strapac, the dean of KM chroniclers.
The book is a lavishly illustrated story of what happened to the Krauss-Maffei in America. It's filled with details for the tech-minded and modelers, and the story is told in fascinating narrative. It also features a detailed and surprising look at SP 8799, the "Simulator Car" and yes, the restoration of our own SP 9010 gets a chapter!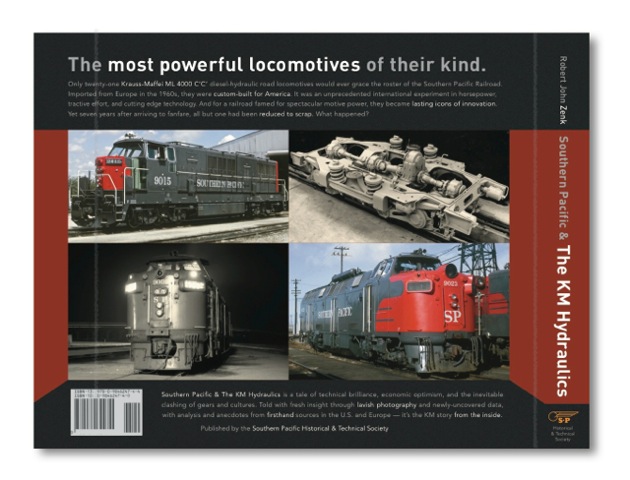 Southern Pacific & The KM Hydraulics
is published by the Southern Pacific Historical & Technical Society and quality printed in the USA. Check with your local SPH&TS railroad book dealer or railroad hobby shop or contact SPH&TS directly for more info.
PLEASE NOTE:
This SP 9010 website cannot take orders or answer questions about the book. But we like it!
And if you are not yet a member of the Pacific Locomotive Association, operating as the Niles Canyon Railway, the amazing group which directly supports the restoration of SP 9010 - now would be a great time!
http://www.ncry.org